Hello People! I'm back and busy painting again so thought I'd pick up this old blog where I left off and sell some paintings. Wow - my last post was eight years ago so I hope I can remember how to blog again.
There have been lots of changes in my life since 2008! My 3 children are all off on their own and I now have a total of 8 grandchildren - with number nine due in April of '17. Oh how I love my little Grandies!!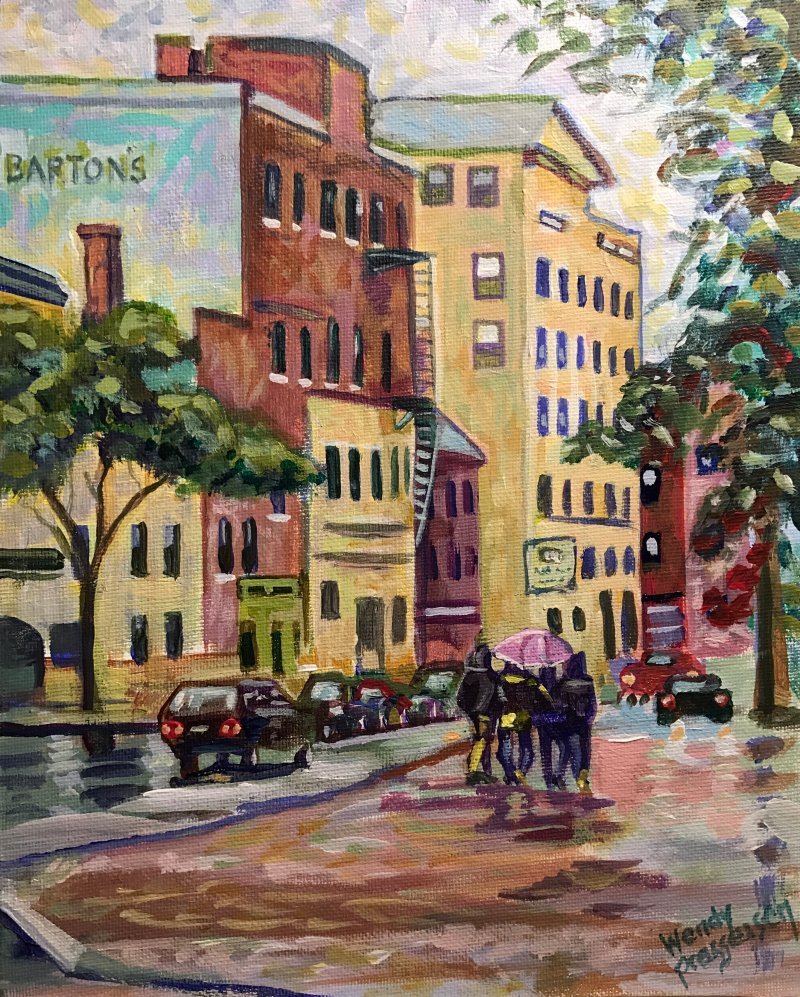 Oh - and I have moved. I skipped town last year and am now living my life long dream in Maine with my SO, Ken and our two dogs. I love it here - It's like stepping back in time to another era - an easy going, slow paced, down home - DO WHAT YOU WANT, kinda place. Our house in the Maine Woods is only ten mins from the beach and beauty abounds here - from our back woods to hiking trails, gorgeous lakes and that beautiful rugged rocky sea that drew me here in the first place. Yes, LIFE IS GOOD!!
About this painting - "Rainy Day in Portland"
I love Portland - especially Old Port and the historic district. Its a hip and happening place, yet has all the charm of yesterday with its cobblestone streets and old architecture. Lots of boutiques, breweries, pubs and some of the best restaurants you will find in all of New England.
9 X 12 inches
Acrylic on Canvas Board
$165.00
Available for purchase - email me at
chicelette@aol.com